<!IMG SRC="/imagec/body1_01_1_.gif" WIDTH=223 >


| | |
| --- | --- |
| 관리자 | (2008-11-22 11:57:00, Hit : 3581, Vote : 1290) |

FlyWire_trans_LFSTYL.jpg (716.8 KB), Download : 82
FlyWire™ Offers Faster, Easier, and More Installations to Custom Installers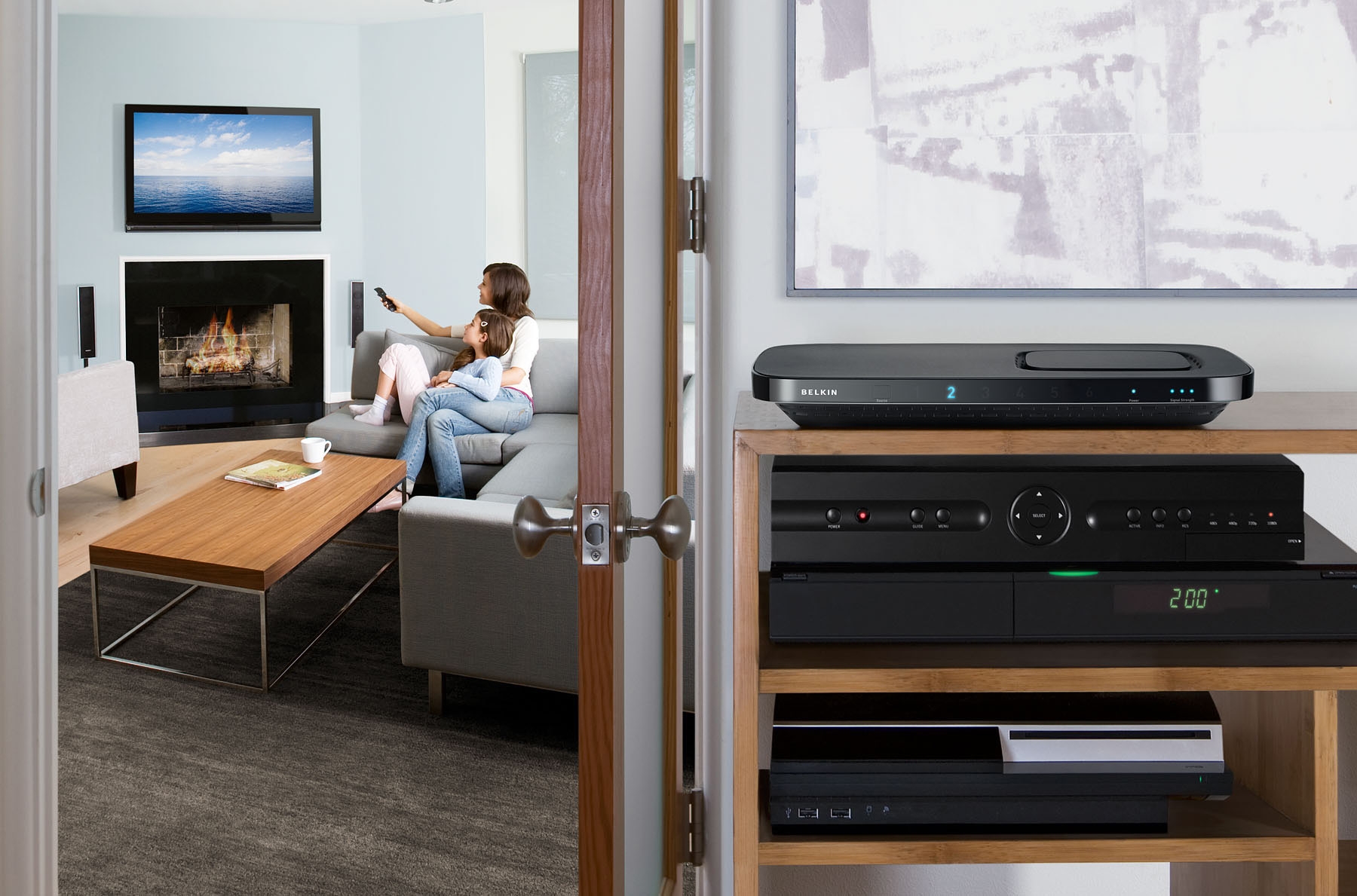 Belkin's new FlyWire, a wireless transmitter that delivers uncompressed 1080p True Cinema HD content, makes home theater and commercial installations quicker and easier, allowing professional integrators to complete jobs more efficiently and take on more projects. This synergy aims to increase profit margins, productivity, and revenue opportunities for installers.

On display at CEDIA Expo 2008, FlyWire wirelessly connects devices-such as Blu-ray® players, receivers, video-game consoles, and set-top boxes to HDTVs and projectors, transmitting high-definition 1080p True Cinema picture resolution with broad-home range. Featuring an intuitive and simple setup, composed of an HD transmitter, receiver, remote control, and IR repeater, FlyWire provides the freedom and flexibility to place an HDTV virtually anywhere without cables.

FlyWire offers custom installers many options:
Allows for greater efficiency on jobs, reducing current project times and enabling installers to offer more services and visit more clients each week
Allows for installation of HDTVs in the most challenging locations, including outdoors, such as the patio or backyard
Offers the capability to mount TVs above fireplaces and on brick walls without heavy masonry work
Reduces labor costs and overall time on the job
Eliminates the need to spend days pre-wiring and reconstructing walls and ceilings
Simplifies installations for example, by eliminating the need to crawl under houses or climb into attics to run long-length audio video cables

FlyWire can be installed in various scenarios:
Residential
Commercial
Conference rooms in office buildings
Digital signage market, such as sports bars and gyms
Schools

ABOUT FLYWIRE
As the first offering in the FlyWire family, this solution provides a whole-home range with the capability of penetrating walls and AV cabinets. AV components can be hidden away in a cabinet or a closet, creating an uncluttered living and home-entertainment environment. Installers can also mount projectors on the ceiling without the hassle of cables.

Operating in the open 5GHz band, FlyWire offers a completely robust connection. It intelligently manages its own connection, adjusting both frequency and power to avoid interference and overcome impedances. Because FlyWire does not compress video, it transmits video content with no latency. Even the most demanding AV applications, like video games, will not be impaired by the wireless transmission. FlyWire's SD-card slot also allows for upgrade and expansion options.

FlyWire comes with a transmitter that connects to your AV components (digital HD or analog) and a receiver that mounts to your HDTV, allowing you to place your HDTV in the living room, kitchen, or even outdoors.

FlyWire (AV69003) - US : $1499.99
Offers broad-home range and penetrates walls and windows
Includes IR backchannel, allowing you to control AV devices that might be hidden in AV cabinets, closets, or other rooms
Includes a remote control for switching between inputs
As another option, FlyWire also offers IR receiver and IR blaster attachments to allow you to use your existing remote controls
Automatic frequency hopping, which searches for the best available frequency whenever FlyWire detects interference in the area
STATISTICS
A 2006 Parks Associates survey found that home theaters are the most common installation with 91% of dealers polled installing home theater systems.
The CEA indicates in their January 2008 Industry Forecasts report that sales of flat-panel TVs in 2007 grew year-over-year by 52%.
ABI Research projects installations of wireless HDTVs to grow 142% between 2007 and 2013.


<!IMG SRC="/imagec/body1_02_1_.gif" WIDTH=712>

<!img src="http://maxlog.co.kr/log/maxlogd.php?counter=hdkorea&url=" width=0 height=0>